Art Direction
Creative Design
Typography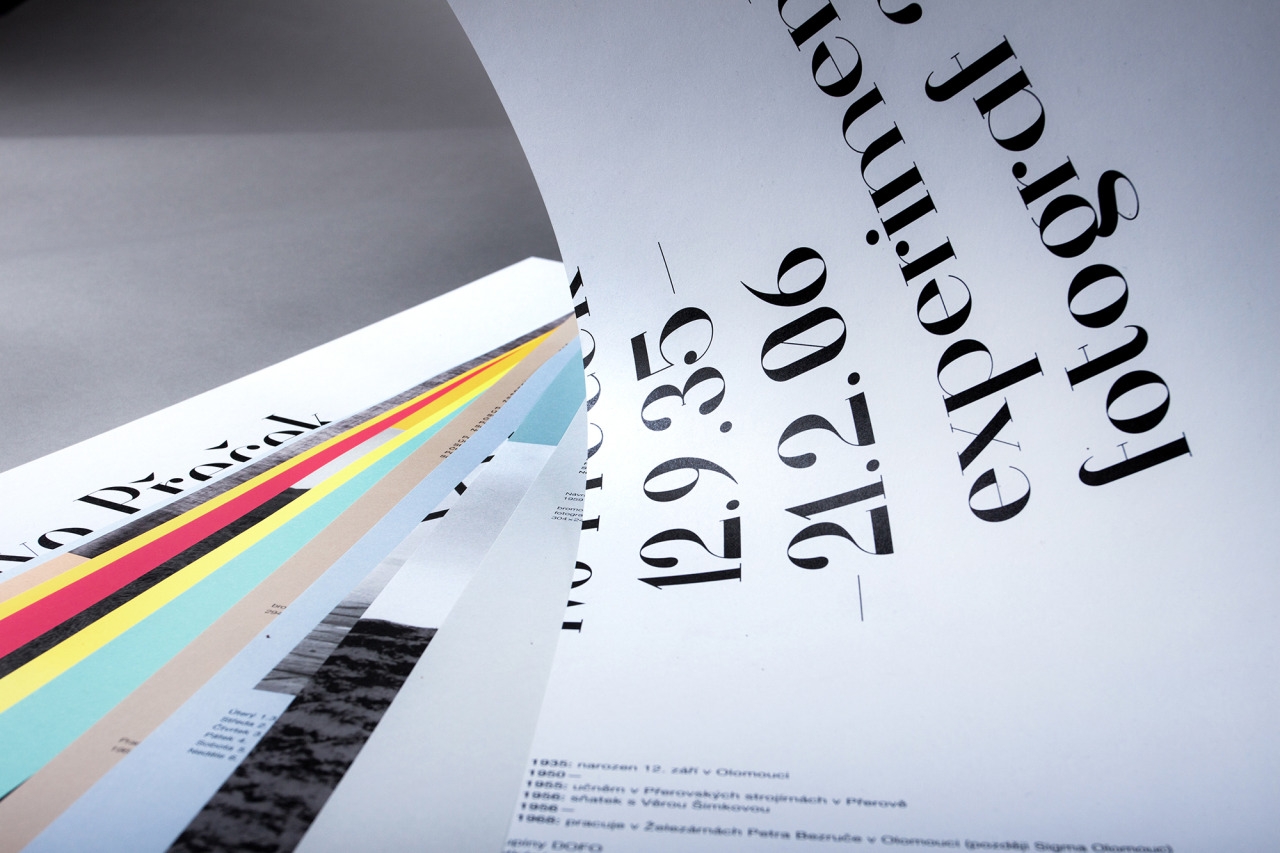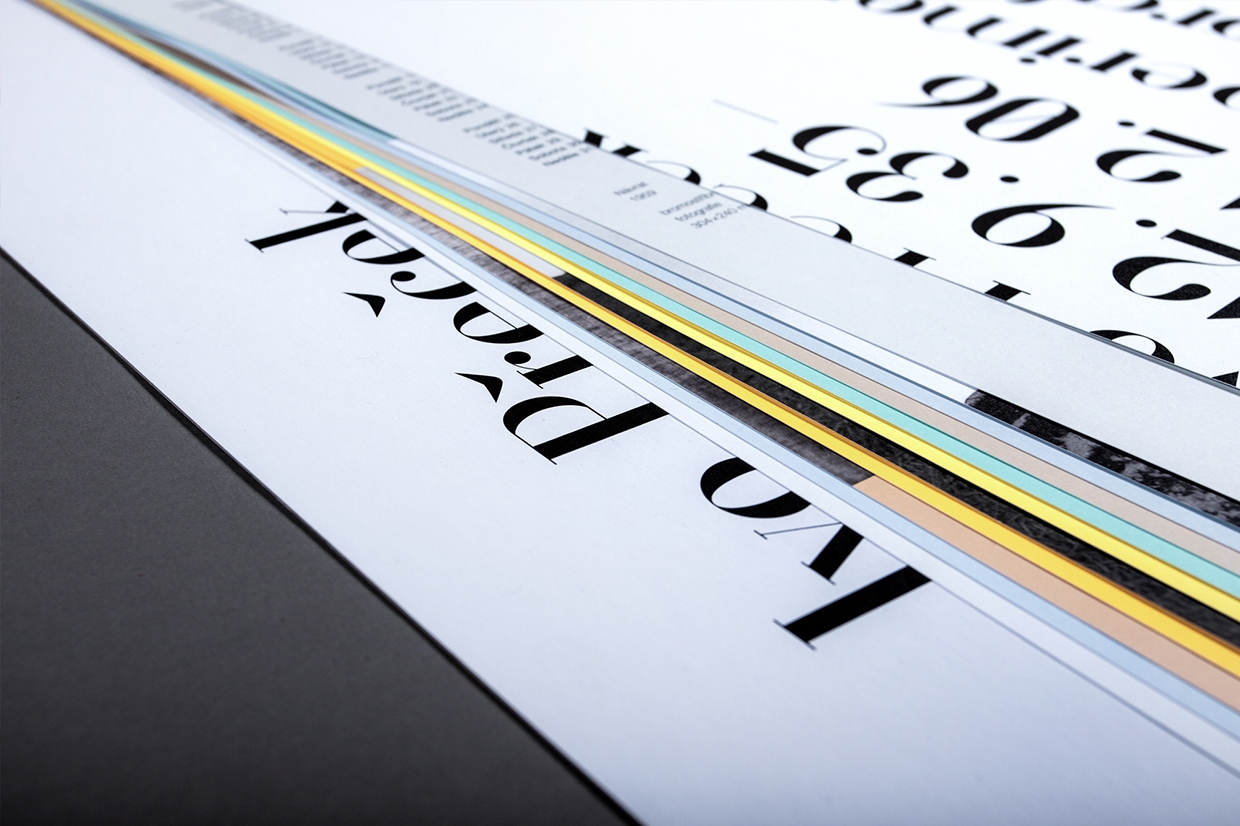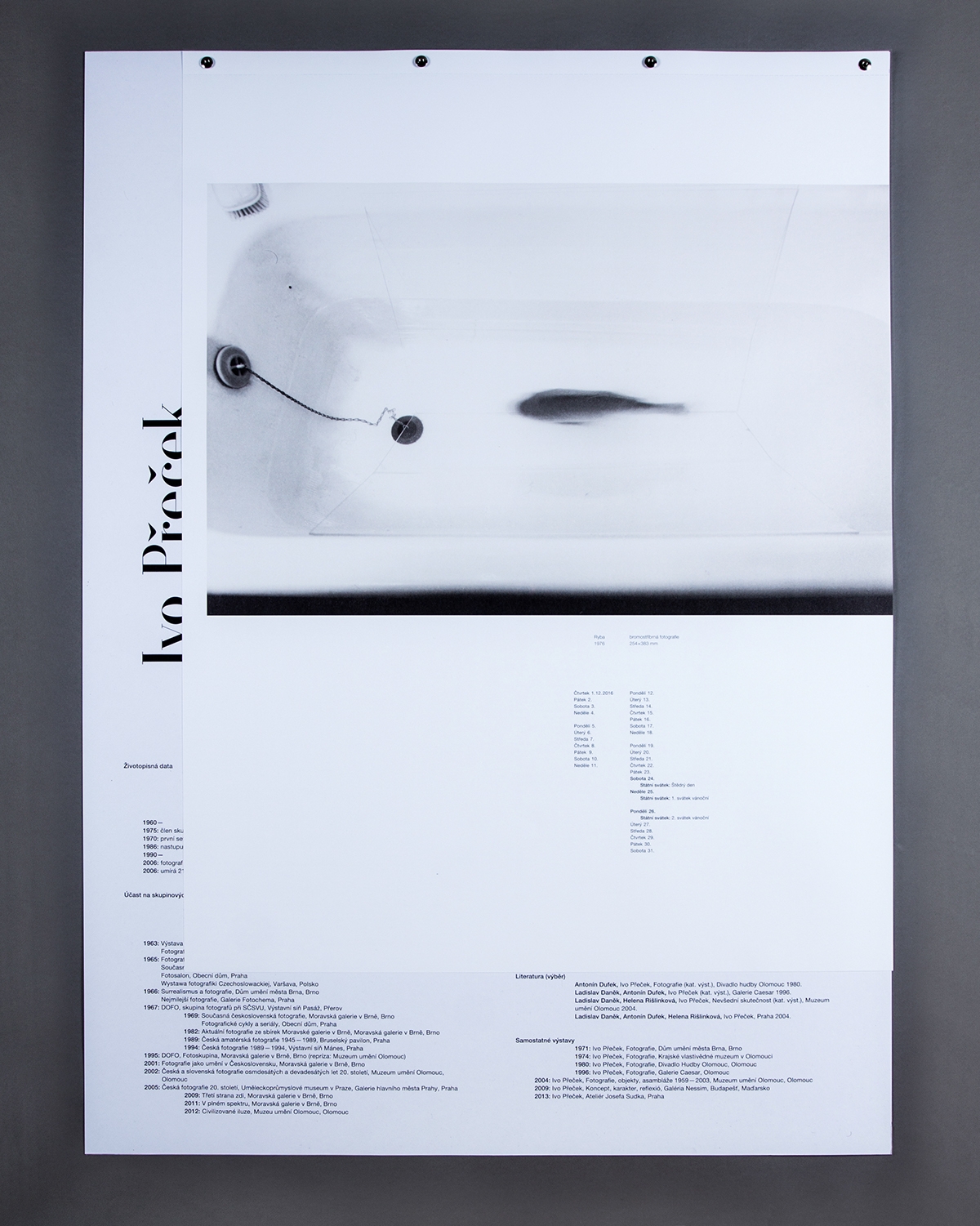 It is often the case that only experts are acquainted with the works of many Czech artists.
Nevertheless, the art's value often goes beyond not only regional but also national standards, which undoubtedly places Czech art into a broader European context.
Therefore, a yearly large-format printed calendar project was launched, with each calendar introducing one eminent Czech artist to the public, especially the non-professional public.
This is meant to be regarded as a repayment, albeit tiny, to the great artist and their work.
This, the 2016 calendar, presents the work of Ivo Přeček (1935 to 2006, Olomouc), one of the most outstanding representatives of Czech photography in the second half of the 20th century.
This calendar is the winner of the Grand Prix and First Place Award for Calendar of the Year 2016, awarded by Typografia Magazine, as well as Silver in the Publications category at the European Design Awards 2016.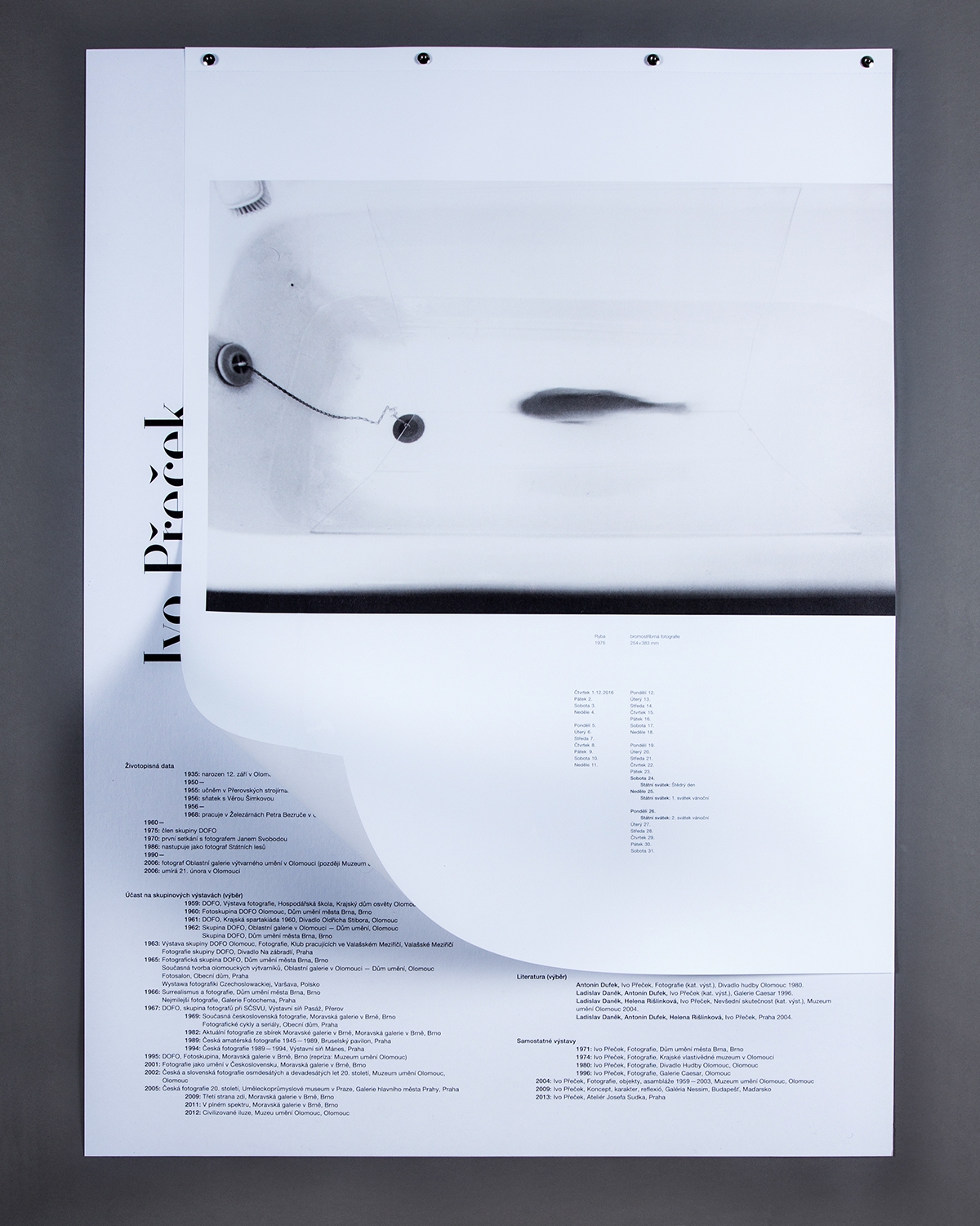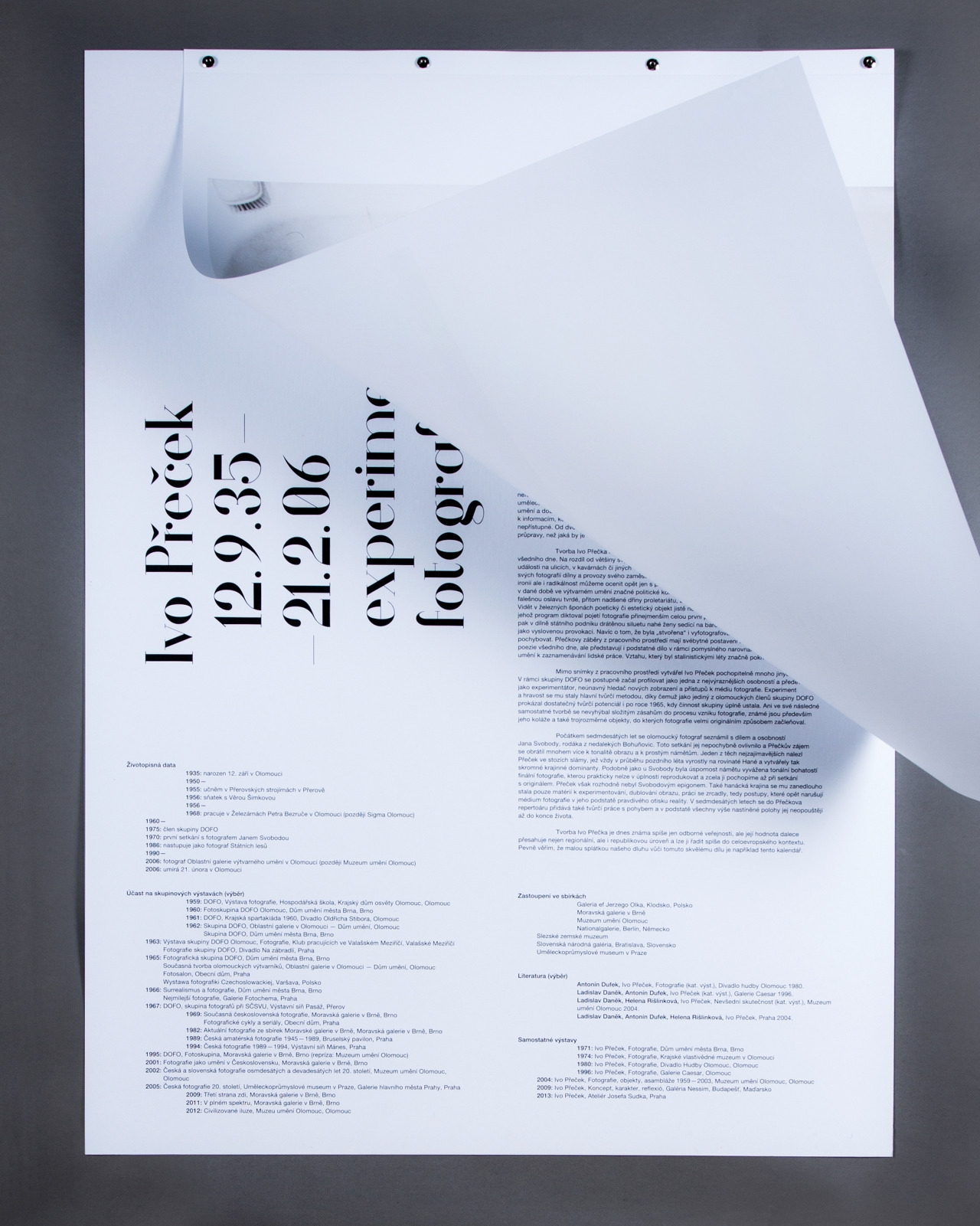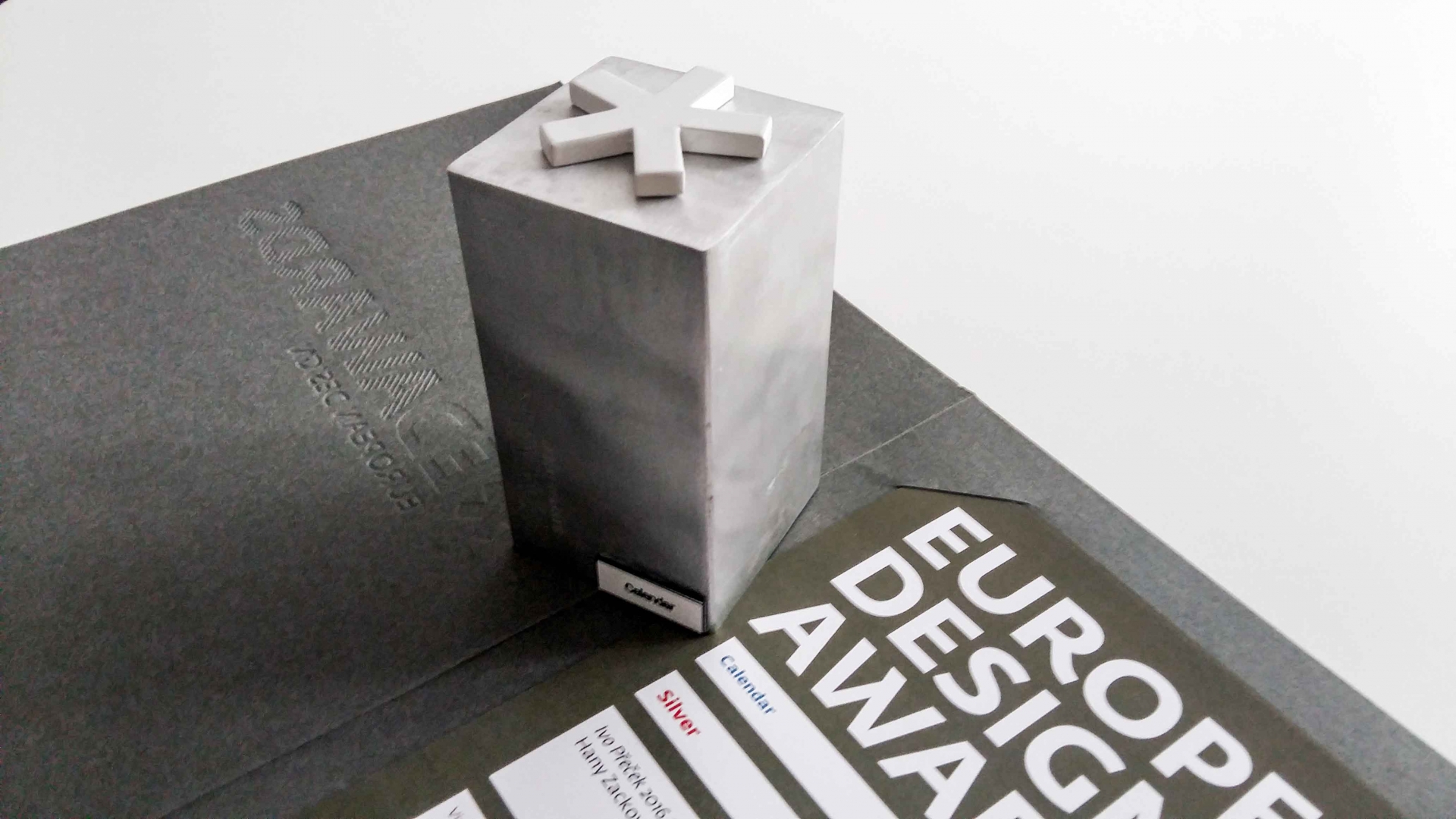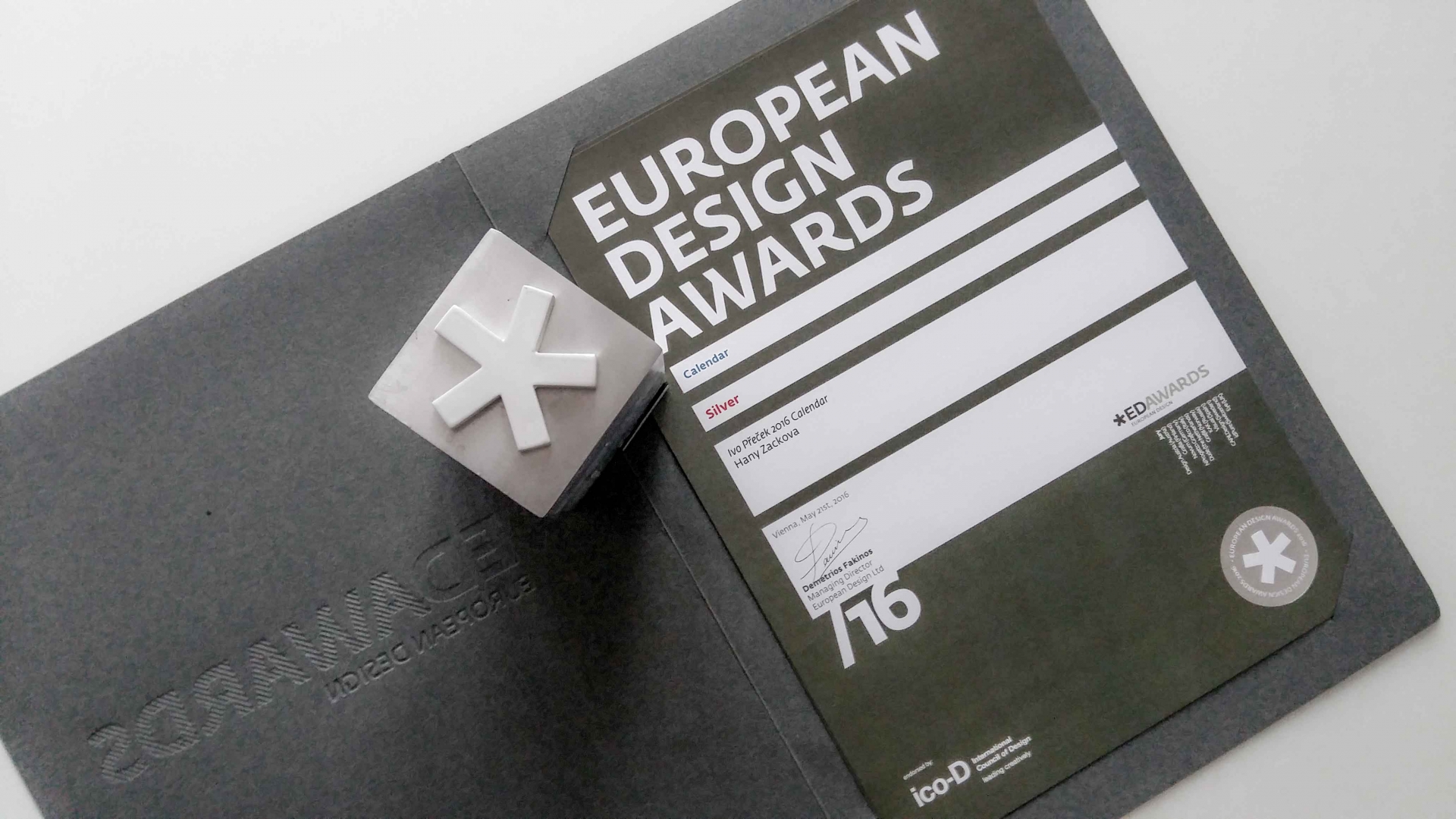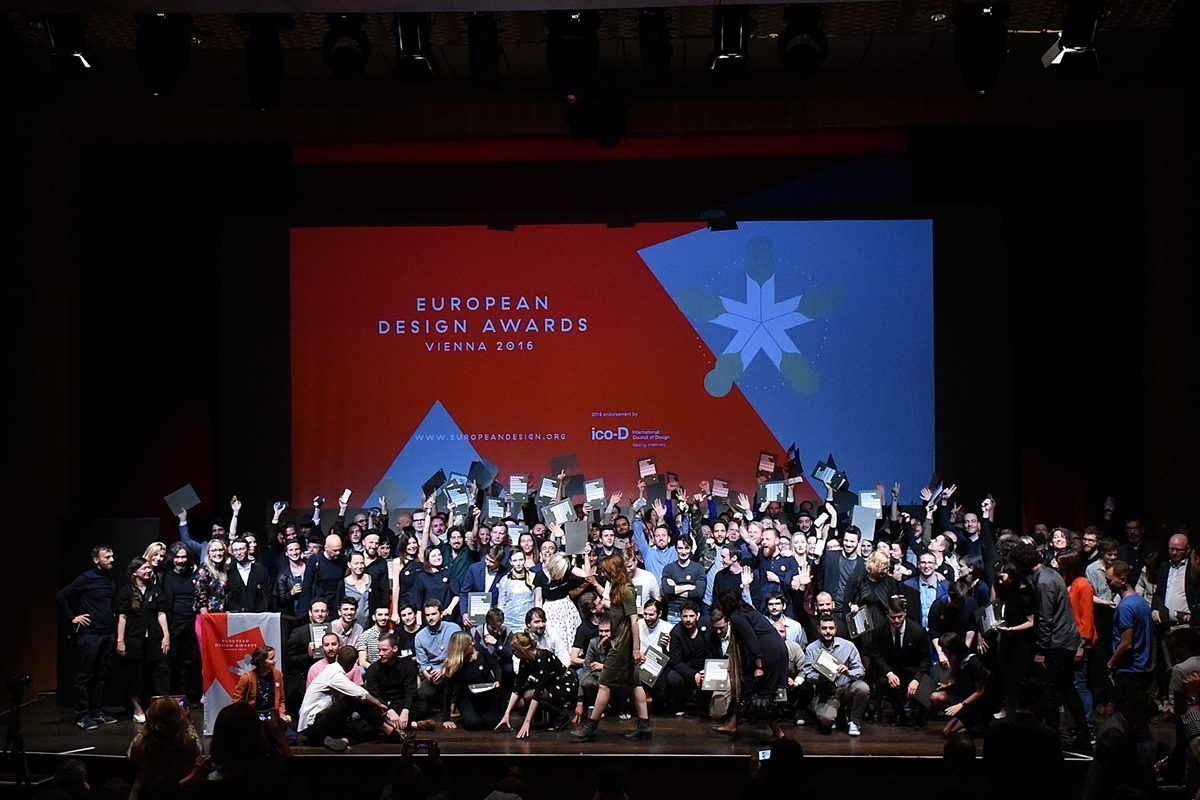 The work of Ivo Přeček is usually know in connection with DOFO, a photographers' group in the Moravian city of Olomouc. As one its members, Přeček participated in their group exhibitions with photos from the workplace, a reaction to the imaginative currents of Czech photography from the late 1950s onwards, or with his experiments, objects, and assemblages. He brought movement and time into quiet still lifes usually linked with motionlessness, thereby re-examining another constant of photography.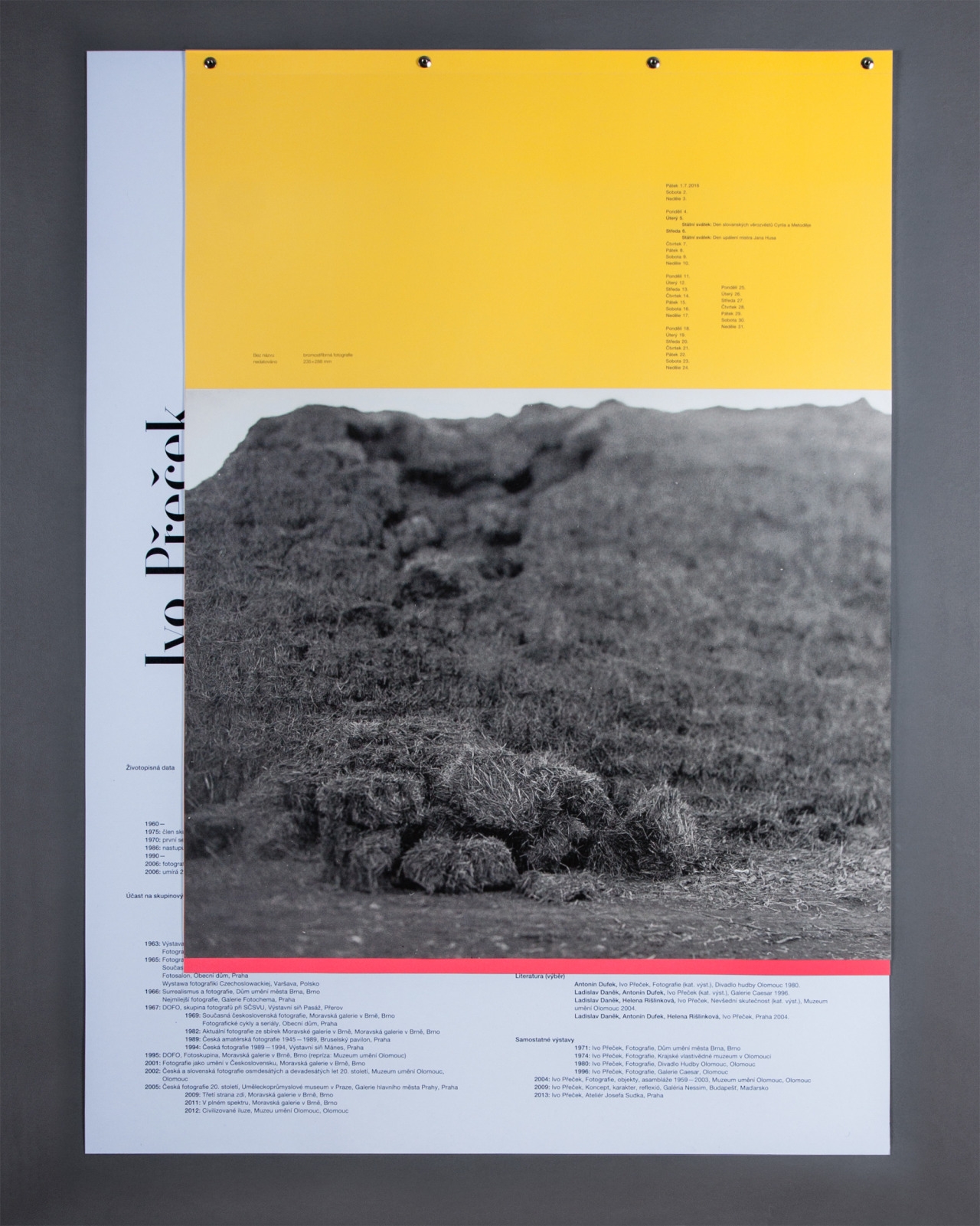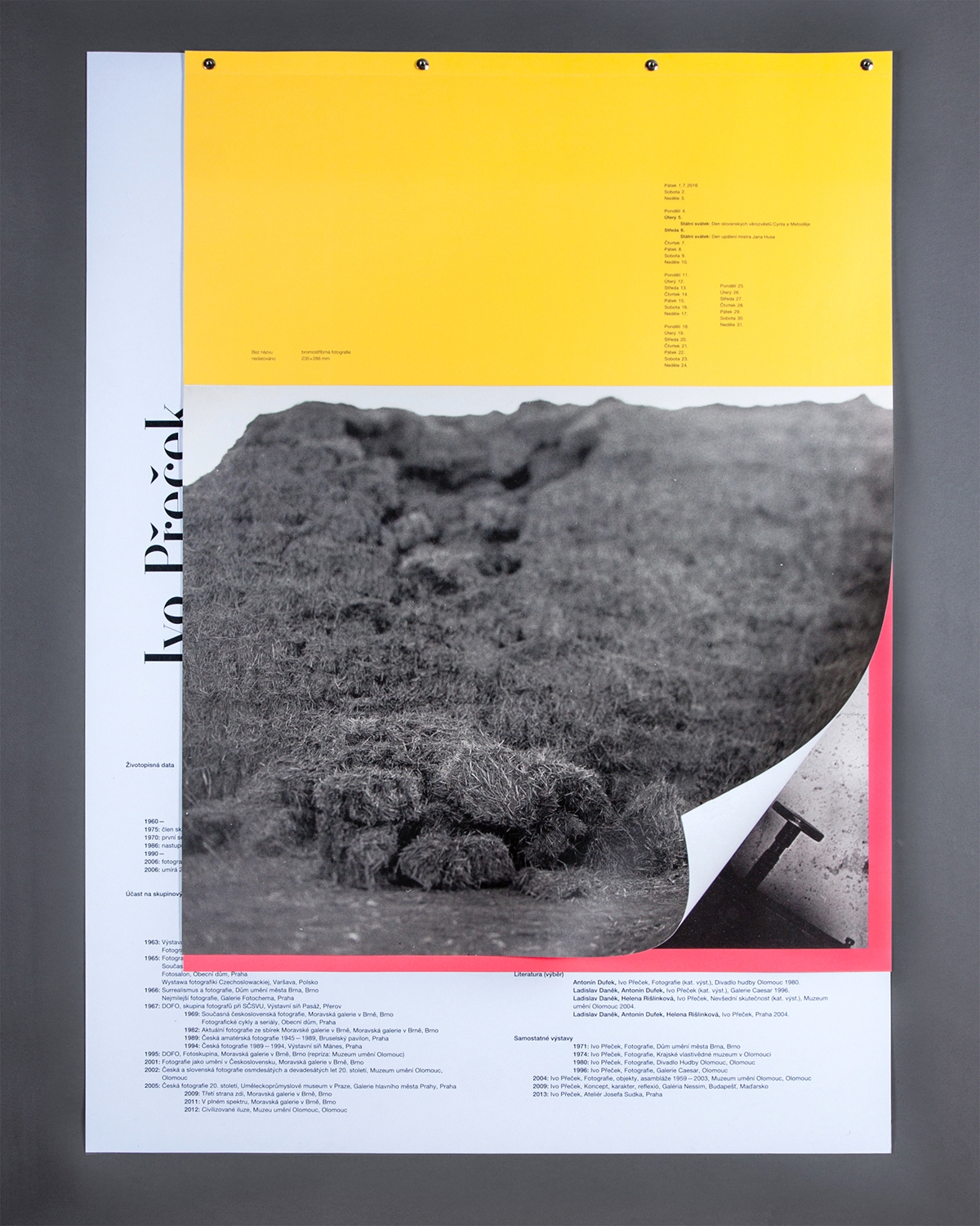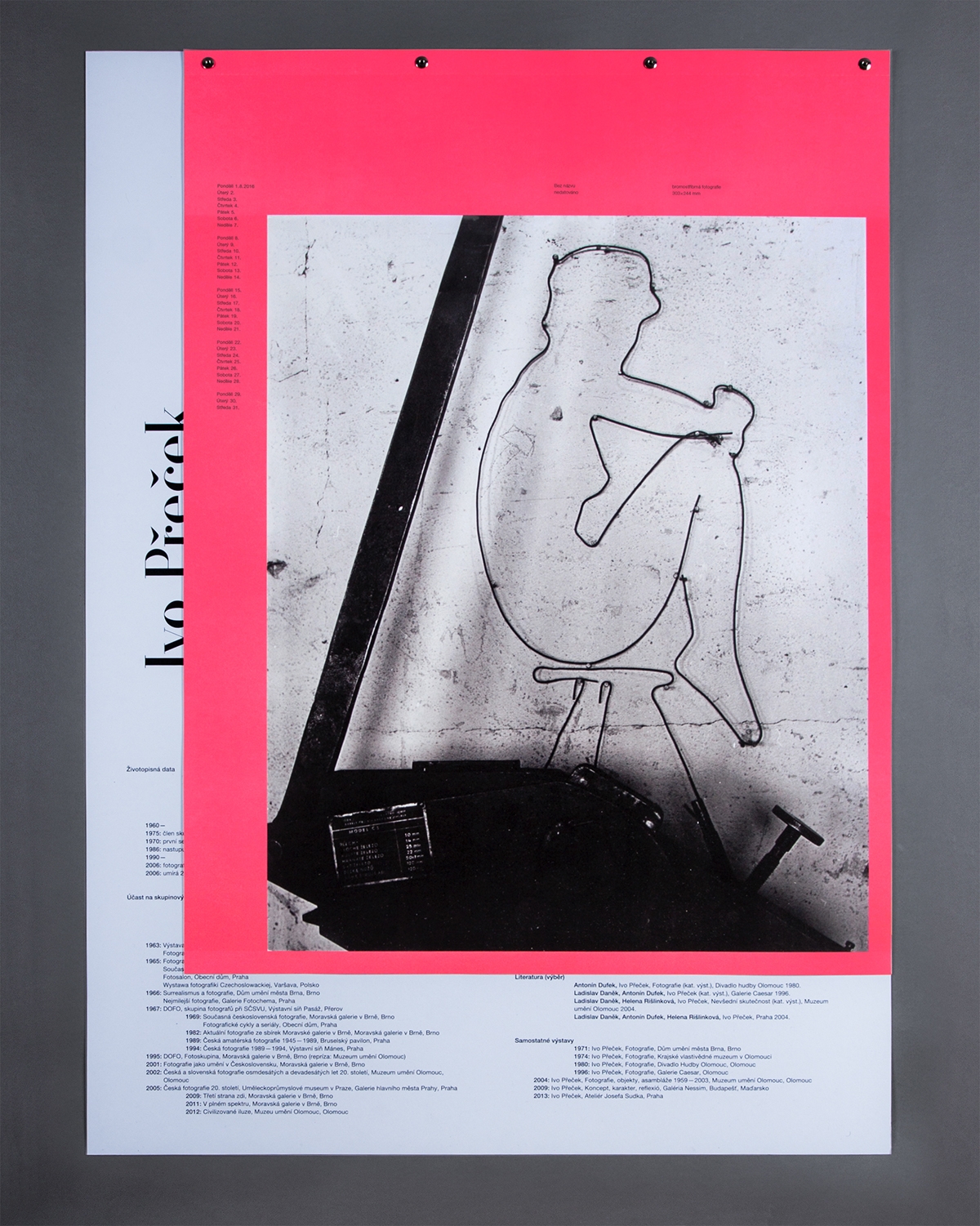 The calendar reflects all artistic movements Přeček embraced. Its aim is to create a link between Přeček's works of art and the calendar itself, thus providing the public with a harmonious piece of art that expresses the exceptionality of the author.
Each month of the calendar is represented by a thematically conceived photograph put against the background of neon and pastel Pantone colors.
The experiment with colored surfaces was a deliberate choice to reveal the "barren silence" of the photographs so that even those unacquainted with his works are able to understand the artistic photograph properly. The "un-centrality" of the calendar is another essential feature that enables the onlooker to have the biographical data of Ivo Přeček within reach during the entire twelve months.
The calendar of Ivo Přeček became a semiannual experiment, at the end of which the audience is logically identified with his art.
Special thanks go to Ivo Přeček, Tiskárna Helbich, and  Pavel Richter.