Animation
UX/UI Design
Responsive Design
Educational Brand Land application
How to learn the Brand Manual of the company A1 in a fun way?
Together with the other members of our team in collaboration with the Saffron studio, we built this app.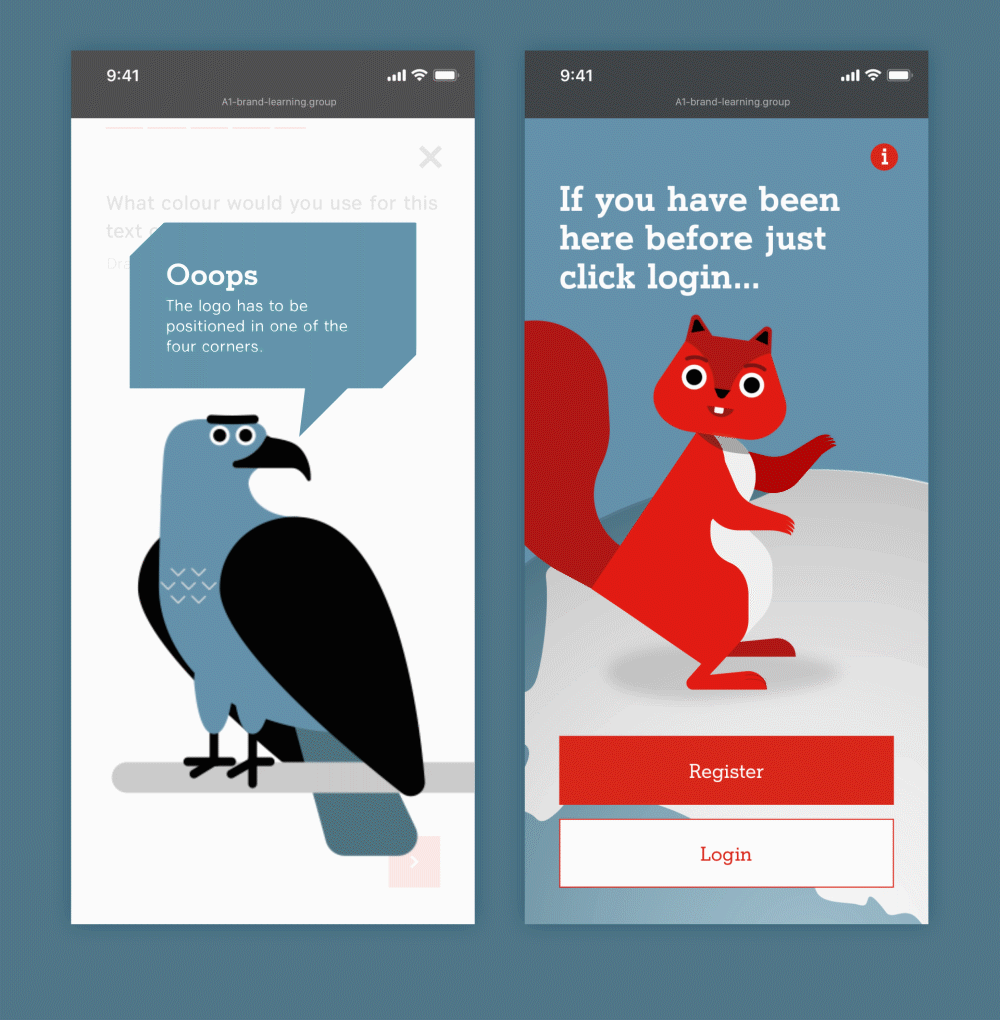 My part was toI built application in WordPress, built and edited some UX / UI design, created animated elements and animation sequences of mascots of this application (Squirrel with Eagle) or added and fill the content.