Art Direction
UX/UI Design
IOS App Design
Android App Design
Optimizing mobile app filters UX/UI design patterns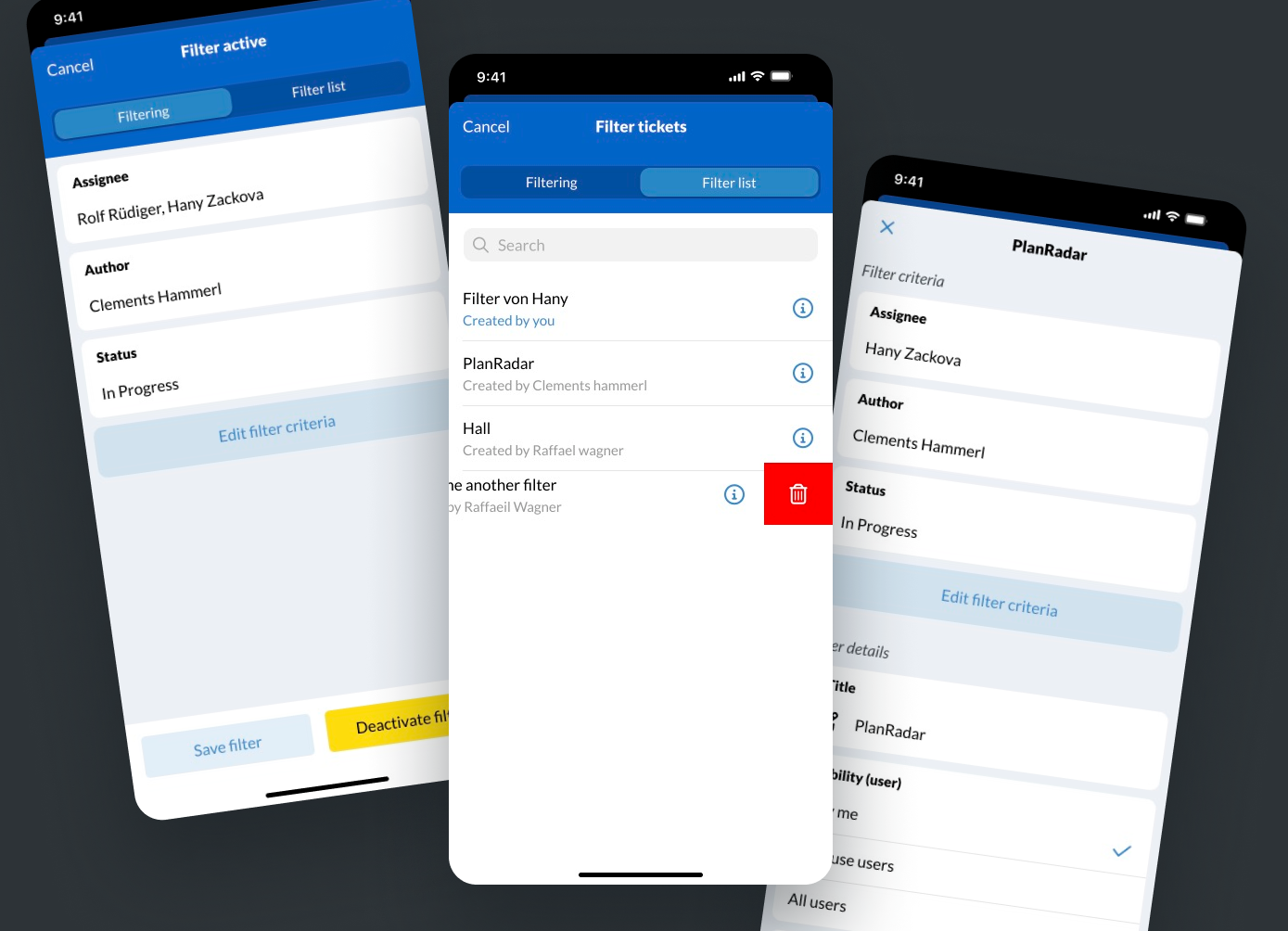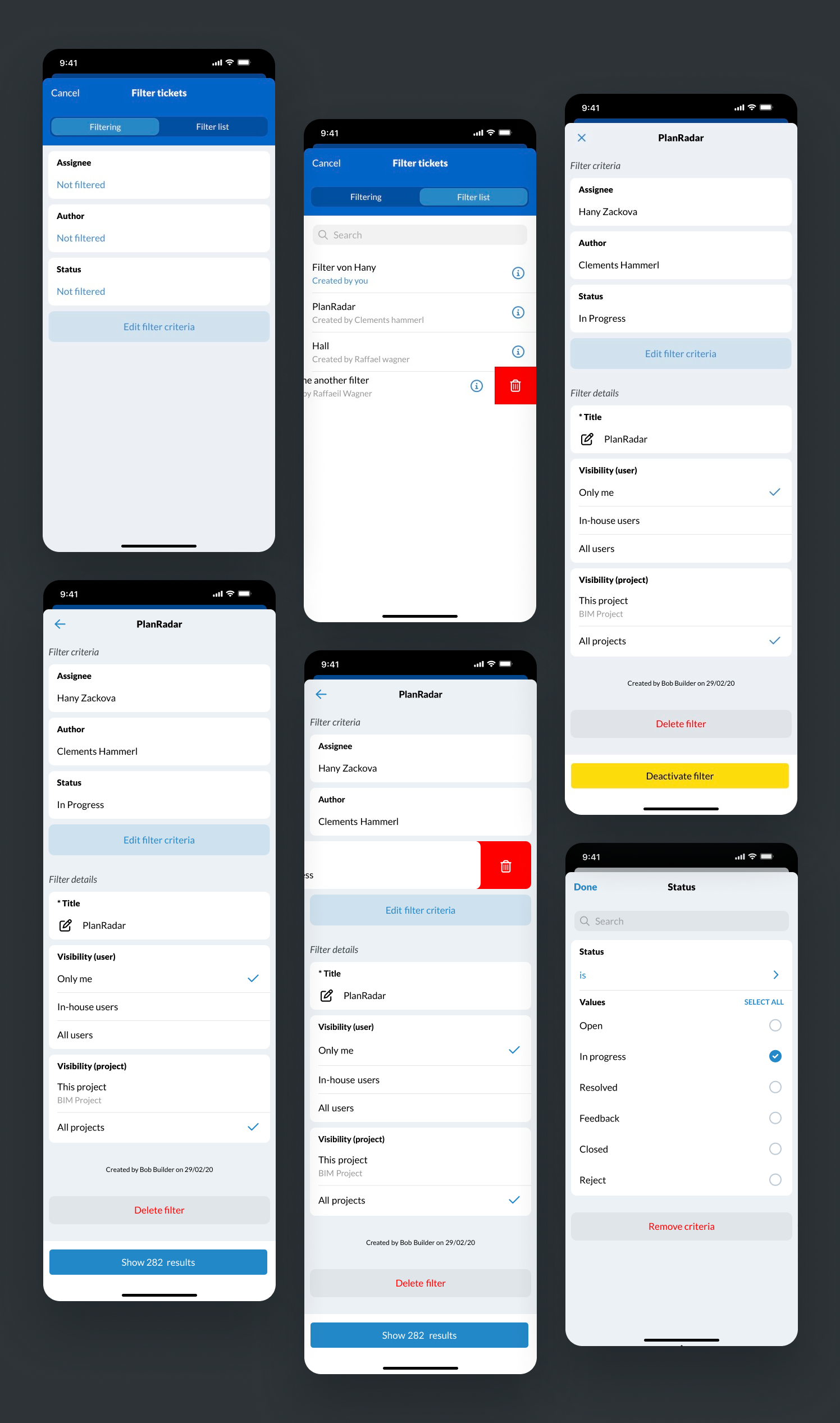 Easily find tickets. Using specific criteria to filter by, save filters, edit, rename, copy or delete them:
1. Product-specific filering based on attributes and criteria that matter in app.
2. Interactive filtering fetches results of selections instantly and inform about number of results.
3. Offer option to remove selection and refine their search with one click.
4. Apply multiple values simultaneously, such as author, assignee, status, date range, and many more.
5. Allow faster select fiters by clean UI filtrering: change the order, collapse, visual confirmation like CTA, checkmarks or selected states, and hiding in app control panel.
6. Suitable filter logic like "or" "and" "in between"...